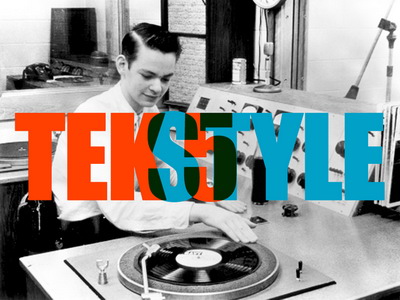 Sidewalk & Devious представляют
5-й
выпуск подкаста
«Текстиль»
.
Треклист:
1. The Rogue Element — Shuffle And Clap
2. Duck Sauce — You're Nasty
3. Zombie Nation — Worth It (Arveene & Misk Remix)
4. D. I. M. & Tai Jason — Lyposuct
5. Diplo & Laidback Luke — Hey
6. Solo — Joga Bola (Riva Starr Rechunk Mix)
7. Fukkk Offf — Love Me Hate Me Kiss Me Kill Me — Disco Of Doom Remix
8. Major Lazer — Pod de floor' feat. VYBZ Kartel
9. Crookers — Put Your Hands On Me (Feat. Kardinal Offishall & Carla-Marie)
10. Zombie Nation — Radio Controlled (Hey Today! Remix)
11. Hadouken! — M. A. D.
12. D. I. M. & Tai Jason — Lyposuct (Noob Remix)
13. Erol Alkan & Boys Noize — Waves
14. AutoKratz — Always More (Shadow Dancer Arcade Remix)
15. Will Bailey — Hit The Club (Sidney Samson Remix)
16. Meat Katie & Elite Force — Believe
Ссылки для скачивания:
soundcloud.com / load2.me / megashare.by / ftp.aichyna.com
Осторожно! В подкасте ненормативная лексика и почти полное отсутствие смысла.